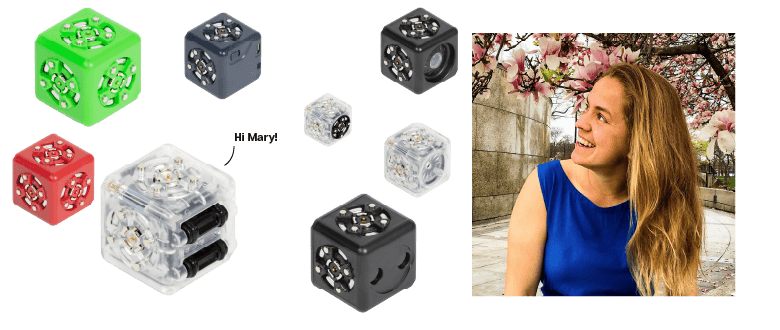 Happy New Year from Modular Robotics!
Mary here, the new Educational Community Manager on the Modular Robotics team. I'm so excited to join this vibrant community, and I feel endlessly grateful that my job involves exploring Cubelets–and helping you all further your own explorations, too!
I worked as a classroom teacher prior to joining the Modular Robotics team, and I approach my work here through the lens of an educator first. During my time on staff, I've begun to develop and update our educational resources, coached educators on expanding Cubelet explorations with their learners, and even shared some resources for STEM grant writing & funding.
I'm so thrilled to be offering this to our educational community, and would love to hear from you! If you'd like more information on any of these resources, or would like to book a free coaching session with me, you can sign up for one-on-one coaching here, or reach out to me on Instagram at ModBotMary.
I'm so excited to work with fellow educators on this! If you have any questions–or ideas about how I can support you in your classrooms–please feel free to book a time to chat or reach out and say hello on Instagram!