Is someone on your gift list a Cubelets fanatic? Adding a few Cubelets to a set significantly expands what they can create, and are designed to be collected. There are 17 types of Cubelets to choose from and each adds a special dynamic to any robot. Enable two roboticists to work at once by adding another Battery Cubelet. Create a long train with another Drive Cubelet. The robotic possibilities broaden as young learners add robot blocks to their set!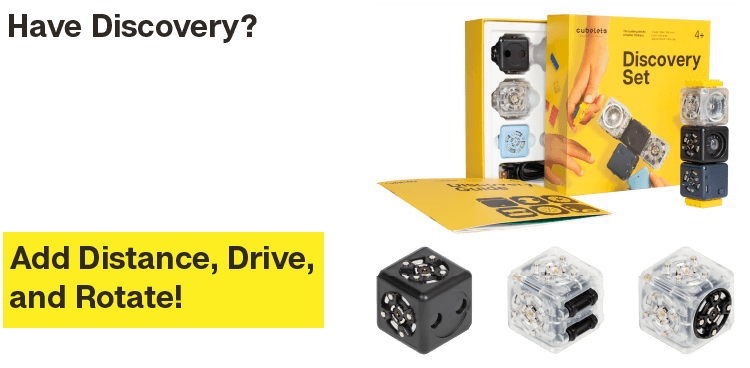 Surprise your loved one with a second Distance, Drive, and/or Rotate Cubelet! The second Drive and Distance Cubelet will empower creators to build steering robots, maze-solving robots, and create more animal-related movements. The Rotate Cubelet opens the door for machinery that lifts small objects or to create automatic Lighthouses!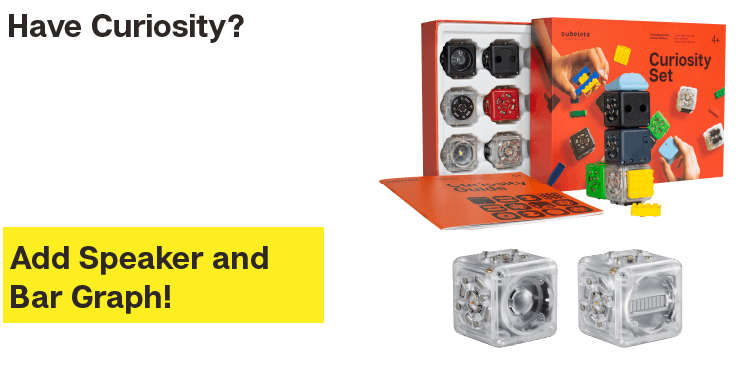 Add a battery to your collection so more kids can play together. You might also enjoy the Speaker Cubelet or a Bar Graph Cubelet to take your set to the next level! The Bar Graph includes many personality swaps that invite learners to dive into Binary number systems and Morse Code. The Speaker Cubelets brings your Cubelets to life with its lively chirp!!
Have a kid who loves patterns? Make their day with lots of Flashlight and Passive Cubelets, each of which can be Personality Swapped to take on many more personalities!
Need help storing your expanding Cubelets collection? Check out the Cubelets containers – normally saved for educators only!
Be sure to check out Cubelets Console with your lucky Cubelets giftee!