Yesterday was pretty exciting at Modular Robotics. As you may know, we've soldered all of the Cubelets printed circuit boards to date using electric skillets. Thirty thousand tiny PCBs. This might shock an electrical engineer, but the method that Sparkfun published a few years ago works astonishingly well. Astonishingly well for a few thousand boards using a $20 piece of kitchen equipment, but it was time for us to upgrade. This enormous truck arrived first thing in the morning.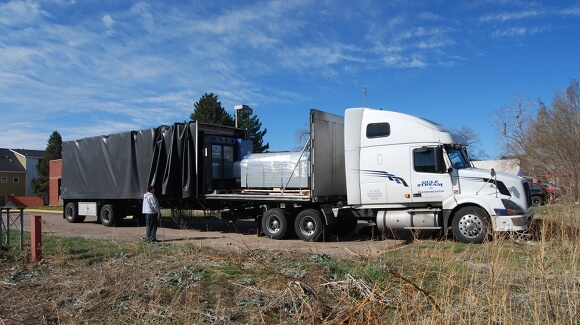 We rented a forklift for the day to lift our new twelve foot long reflow oven off the truck and bring it into our shop. Matt drove.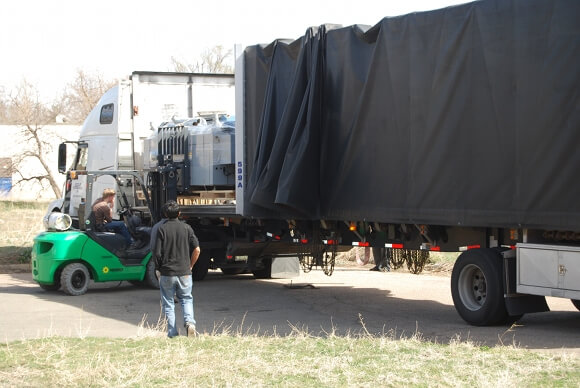 This beauty is an Electrovert Omniflo 5. We bought it used from a broker in Washington. It's got 5 heating zones and is programmed with specific temperature curves to solder our Cubelets boards perfectly. Since the old skillet method worked so well, we weren't really sure that we were going to need a real reflow oven, but it turned out that the boards that got burned or a little undercooked had a nefarious way of making their way further down the assembly process and requiring a lot of time to fix later. So we're reflowing. 480 PCBs so far and they're all beautiful! I never thought I'd be so excited about a piece of industrial equipment.