Remember Eric's blog post in August when he announced that Modular Robotics had received funding and was hiring some key positions to help grow the company? Four weeks after that post, I joined the ModBot team to run Supply Chain. Shortly thereafter we hired Tascha to run Finance. A few days later our pick and place machine arrived to keep the re-flow oven company. The progression is as striking as it is exciting: assemble an incredible team to design Cubelets, make product, ship product, get funding, make capital investments, hire some managers, make more Cubelets…Modular Robotics is growing up!
My job is to make sure we have the right material, at the right place, at the right time and at the right price, so that at any time we choose, we can drop the hammer and build, test and ship a ton of Cubelets.
Enough about the j-o-b. I wanted to share a quick story about how insanely cool it is to work here.
A few weeks ago I decided we needed to do a physical inventory count. Many of our components are packaged in reels, and we have a lot of reels. I went into Eric's office and said, "I think we need to buy a reel counter." He asked why. I provided the business case. He agreed and said, "yep, let's grab Matt and Jon and go buy a reel counter". Road trip! Ten minutes later we were at a store that sells such things, looking at a vintage APS GC12000. It even had an instruction manual. Matt, Eric, and Jon all looked at me and said, "what do you think?" (Point of information – while I have seen hundreds of counters, and relied on their output countless times, I've never actually used a reel counter…) How to respond? I pushed some buttons (nice tactile feedback). Spun the reels (they spun). Plugged it in (it lit up). Lifted it (good heft). "It'll do. Let's offer them $300 less than the asking price and see if they bite." We did, and they did. Ten minutes later we were back in the factory lighting it up. Soon after, we realized we had an incomplete instruction manual (not a problem, with no fewer than five engineers on staff) and the reel counter was missing a handle. From across the room and behind the pick and place machine, Matt says, as casual as if he's going to the store to get some milk, "oh, that's ok, I'll just draw up a handle in SolidWorks and we'll make one tonight in the 3D printer."  How cool is that?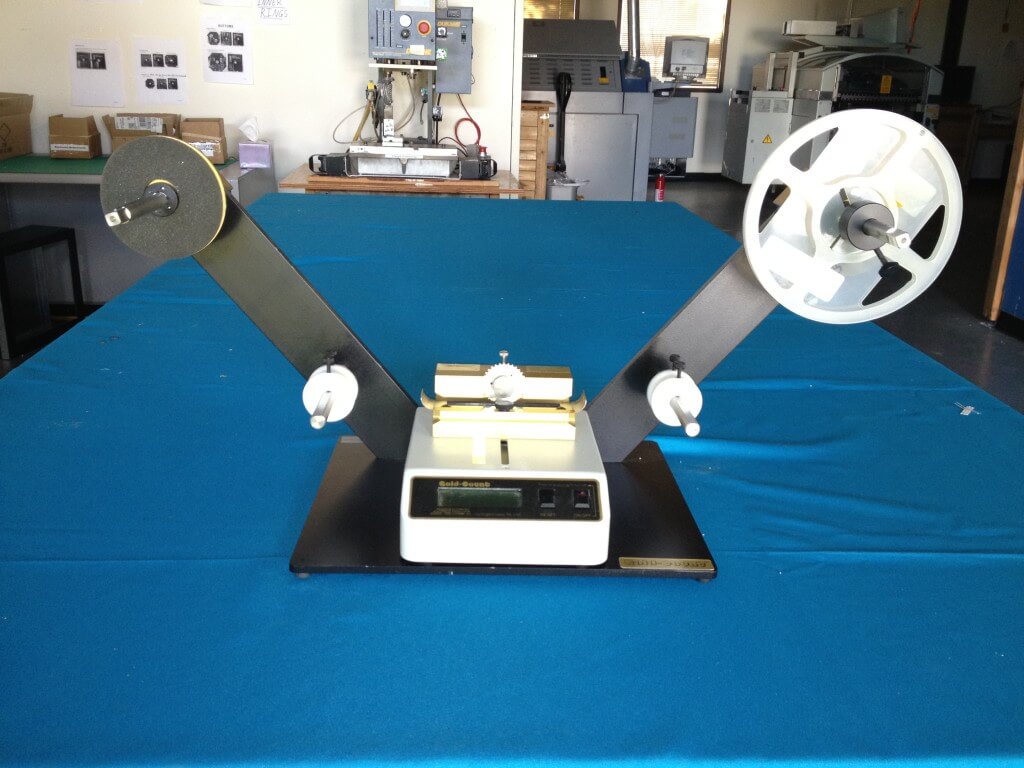 Buying a reel counter seems like an innocuous capital expenditure. And it is. But it was the first step in a more critical process. The reel counter is a tool that allowed me to establish real Inventory On-Hand numbers, which allowed me to calculate Work-In-Progress, which gave me a snapshot of what we had versus what we needed, which allowed me to order the right amount of material, which led to the selection of new suppliers, which led to important redundancy in the supply chain and better raw material, which leads to more and better Cubelets. Whew!
That's it. Thank you for following us and being patient as the company has approached adolescence. I will post again shortly with some exciting production updates.