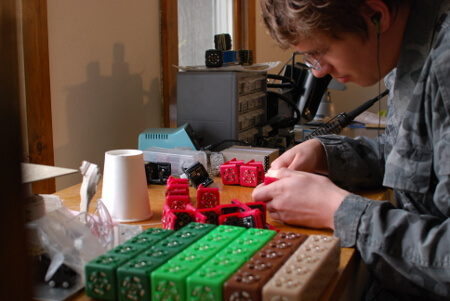 Joy. After months of delays and unexpected problems, we're finally building Cubelets. In the photo above, Brandon is snapping circuit boards into the plastic casings and testing each face. It's surreal watching finished Cubelets come off our assembly line — I almost can't believe it's really happening.
If you've pre-ordered a Cubelets Standard Kit, we'll ship you your Cubelets on June 17, 2011. Thanks for sticking with us!
If you'd like to get in on our next manufacturing run of Cubelets, modrobotics.com will be open again for pre-ordering on June 1.