Want to become a robot-building master with your little one but don't know where to start? We offer tons of free resources for parents who are just getting started or are looking for fresh challenges.
If you've never played with Cubelets we recommend taking them out and turning on your Battery Cubelet. Experiment with combining different blocks for a few minutes to figure out what each Cubelet does! You can always use our Cubelet Catalog as a cheat sheet.
Once you've explored each group of Cubelets (ACT, SENSE, and THINK), download the Parents' Play Guide for robotics basics and building challenges. Other Cubelet worksheets, teacher lesson plans, and implementation guides can be found in The Hub, our home for free Cubelets resources.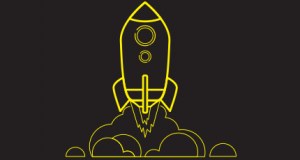 If you want to test you or your kiddo's Cubelet knowledge, take our self-paced online training designed to help investigate Cubelets and build increasingly complex robot constructions in our Free Online Workshops.
For help understanding the ins and outs of our Apps, take a look at our Create with Cubelets introductory video series. Dive right in by opening the Cubelets Console app in Google Chrome or downloading the Cubelets app for mobile devices.

Questions or concerns? Please contact us at support@modrobotics.com