Welcome back to school — we missed you!
As you prepare for the first few weeks of school, you might be ready for a little reminder about how Cubelets work. You may also have a new colleague who was never introduced to Cubelets at all. Don't worry, we have resources for you to use or pass along – no need to reinvent the wheel. I recommend taking a few minutes to explore the Hub.

First and foremost, our Cubelets Online Workshops are always available for any educator who is interested. They take only 30 minutes each, and include a certificate that can be used toward CE hours. If you have used Cubelets before and remember the basic blocks, jump straight into Cubelets 102.  If you have a colleague who is new to Cubelets or you can't remember the primary block functions, then start with Cubelets 101.

You might start with our free lesson plans for each grade band then skim through the grab bag of interdisciplinary connections. As always, remember that our full lesson plans are written using the Cubelets Inquiry Framework. This keeps the learning student-centered and authentic. Teachers in a Cubelets classroom facilitate opportunities to learn by hopping into group discussions and coaching students through plateaus or blocks in their ability to explain what they're observing.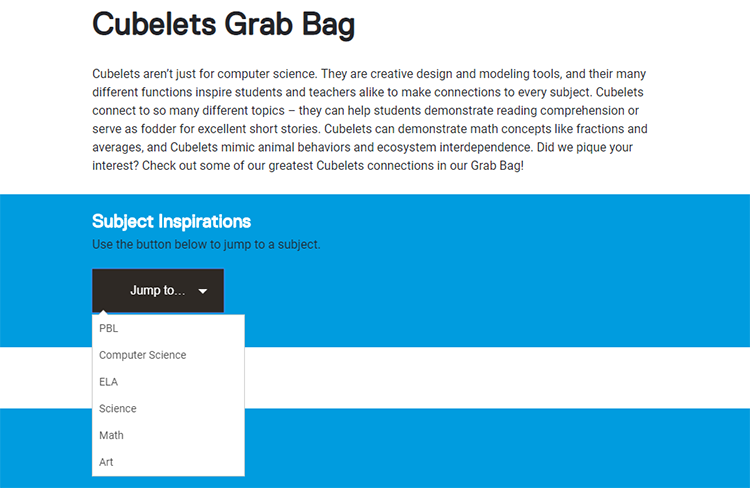 Once you're warmed up, you may be interested in a STEM unit devoted to screen-free Computer Science concepts.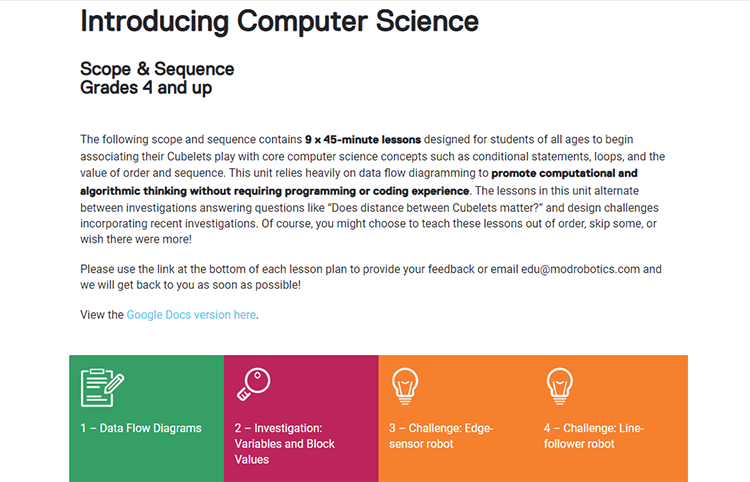 or our student-facing video series about using our Cubelets App and Cubelets Blockly coding programs.

We also have some printable resources like vocabulary posters or student certificates so you don't need to make your own.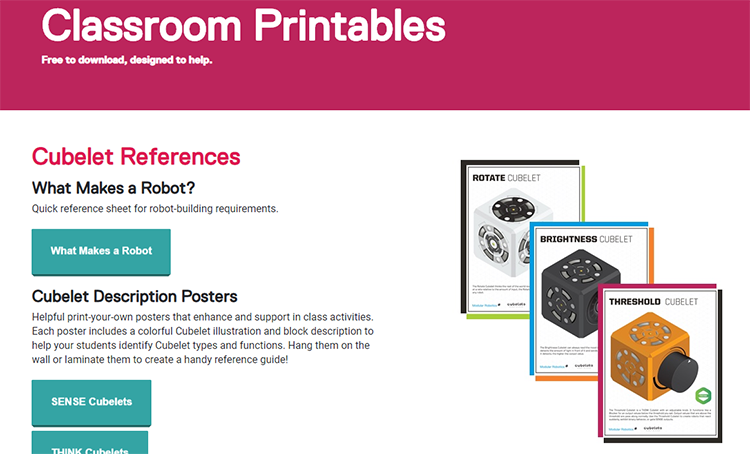 We have something new and exciting for you this year, too. If you are tired of clicking around to cobble together a hodge-podge of lessons that meet your goals, consider one of our Cubelets Classroom Bundles. We launched these just for you and they include a printed book of 13 grade-level specific lesson plans as well as some helpful classroom resources like a poster, Cubelets magnets, and flashlights for six student groups.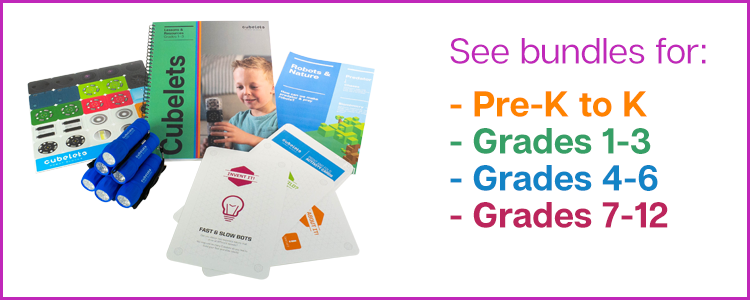 Don't see what you're looking for? Check the Knowledge Base or email us at info@modrobotics.com and we'll help you find what you need — we may even make it just for you!
---
Enjoyed this blog post? Sign up for the #CubeletsChat newsletter to receive the next blog post straight to your inbox. Plus join the discussion on twitter using the #CubeletsChat hashtag!