The Toronto International Film Festival (TIFF), a "charitable cultural organization with a mission to transform the way people see the world through film", hosts one of the largest publicly-attended festivals in the world, attracting nearly half a million visitors worldwide. During the TIFF Kids International Film Festival, TIFF hosts digiPlaySpace, a children's exhibition showcasing digital interactive installations created by international artists and developers with new works introduced each year.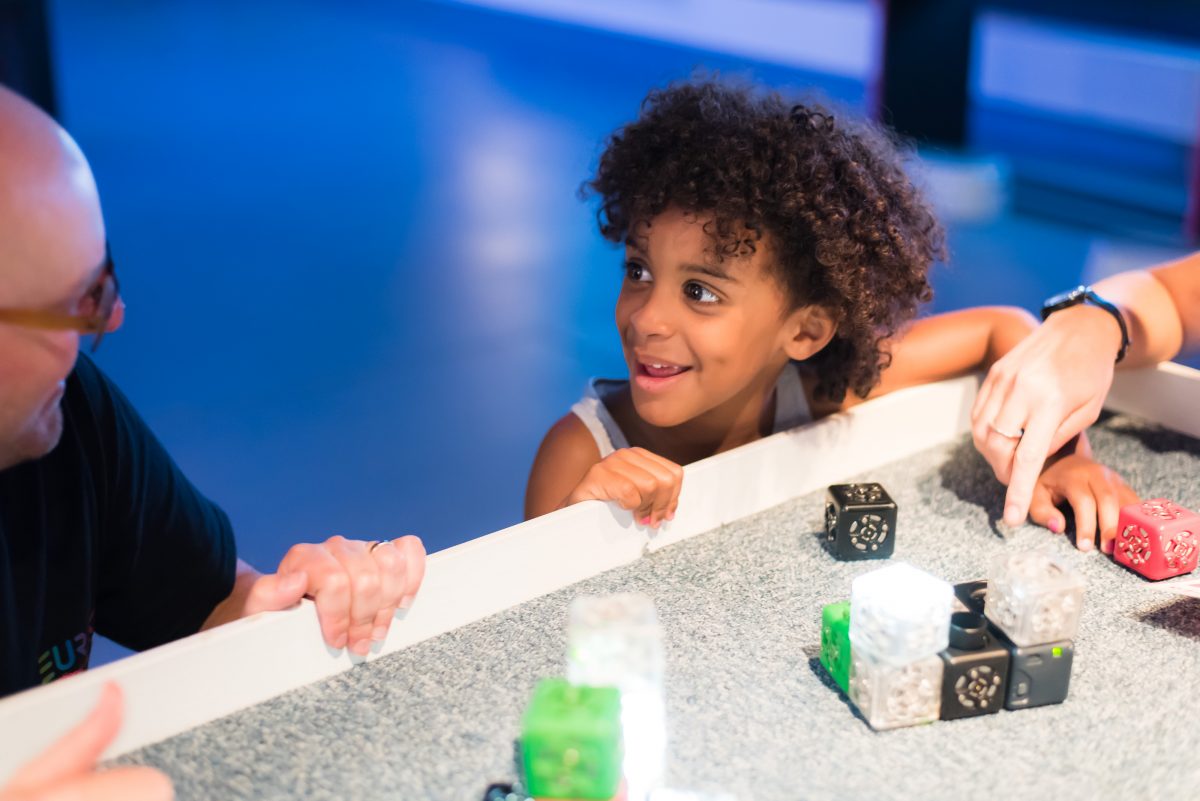 Cubelets were first introduced at TIFF in 2013 and later became part of the touring exhibition. "digiPlaySpace has proven to be wildly popular with visitors around the world, and Cubelets have been an integral part of that popularity," says Suzan Sabir, the senior project manager who oversees the digiPlaySpace traveling exhibit program at TIFF. "I believe that part of this appeal is that visitors are able to create a simple robot easily and quickly – instant gratification – and then they can move on to more complex robots with additional experience."
"The exhibition at TIFF proved so successful in its first two years that we decided to create a touring version in 2015 and selected…only the most versatile, fun, and popular exhibitions to be part of the tour," Suzan tells us. "We are constantly adding new installations to the touring programme so that we can provide our audiences with new and exciting experiences."
In the traveling exhibit, Cubelets are utilized in both the full-time installation and the pop-up installations that are brought out for special events or programs. The touring exhibition, which has included Cubelets in every installation, has been to eight museums in the United States, Canada, China, and the United Kingdom.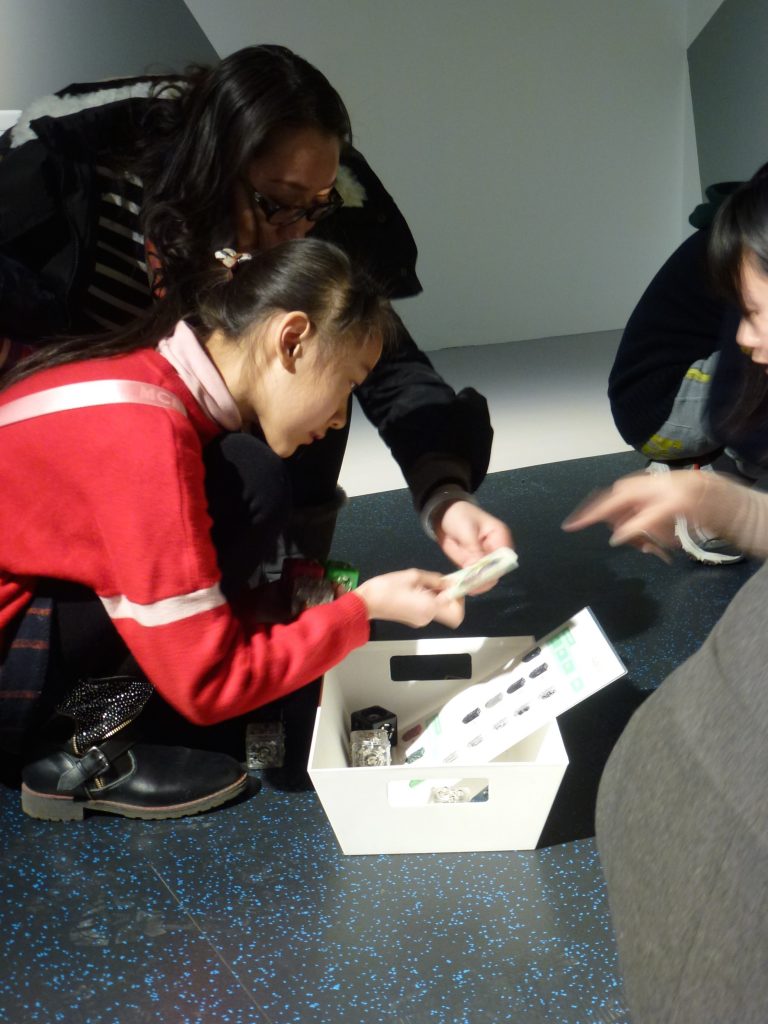 Suzan finds that Cubelets are an innovative way to convey concepts such as logic, creativity, and programming, and that they have universal appeal among the variety of audiences that interact with the digiPlaySpace. For exhibit visitors, Suzan has seen just what a captivating experience Cubelets are, one that grows and develops the more they spend time with Cubelets.
Thinking of adding Cubelets to your own museum or exhibit? Suzan has some advice for museum educators who are just starting out with Cubelets. First, you'll want to determine whether Cubelets are part of a larger program or exhibit or if they will be standalone. Make sure to provide activities for all ages and skill levels as children will return to the exhibit again and again to use Cubelets. Finally, provide a full assortment of cube functions so that kids fully understand how the Cubelets work to create their robots. She also suggests providing 10 to 12 Cubelets per visitor.
And, she adds, "Train your facilitators well with all of the great resources that Modular Robotics makes available for educators." Many resources for educators can be found on our website, such as 50+ free lesson plans, the Getting Started Guide, and new activity cards that are perfect for any exhibit or Makerspace!